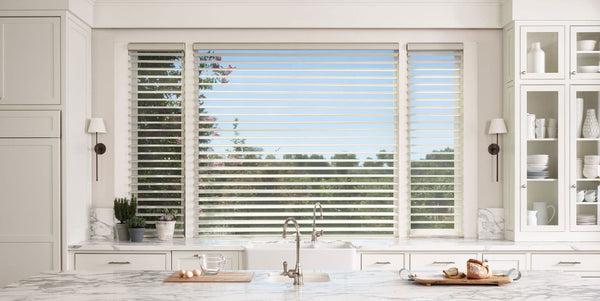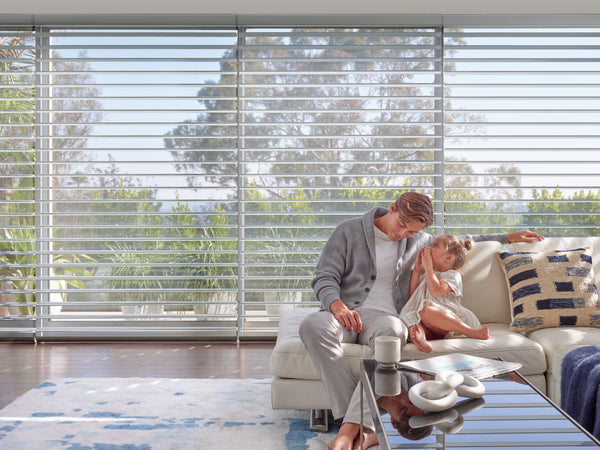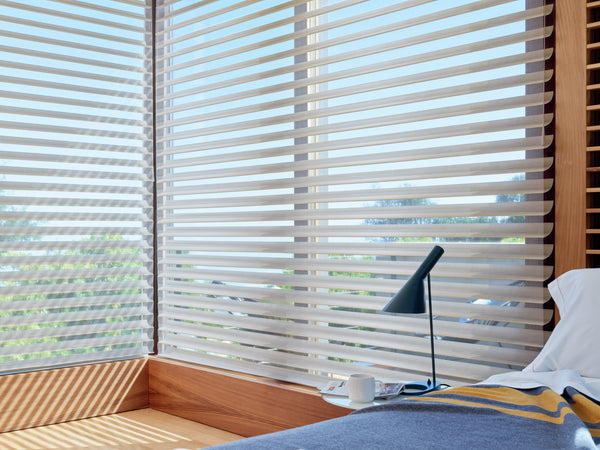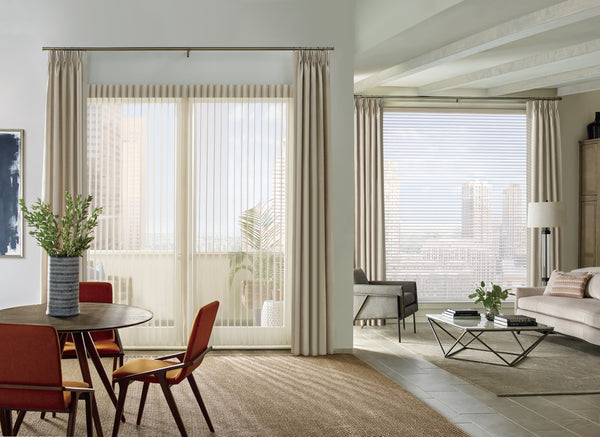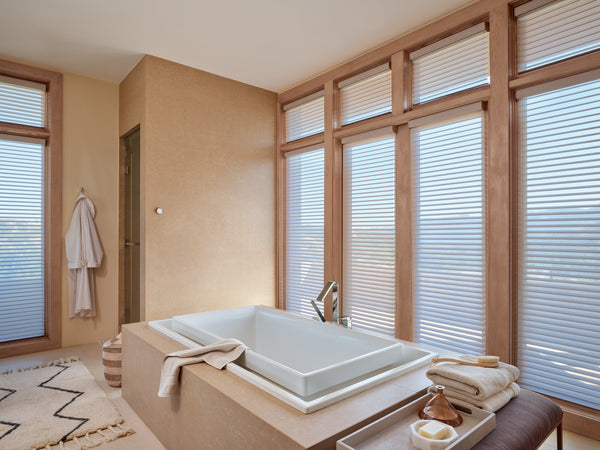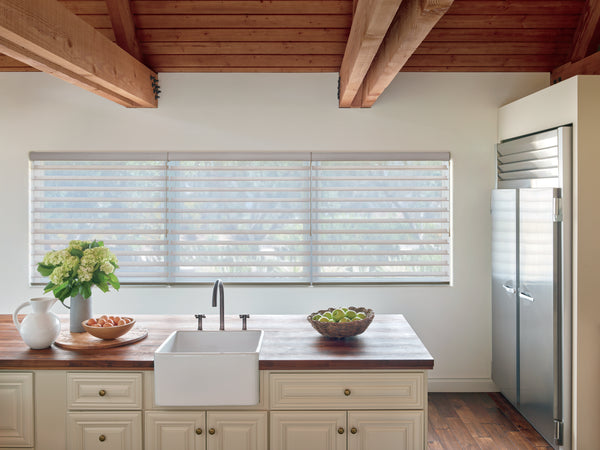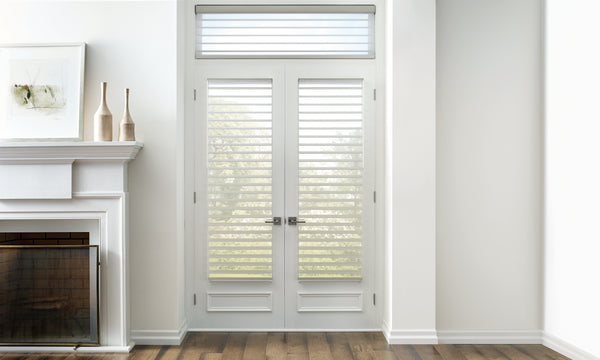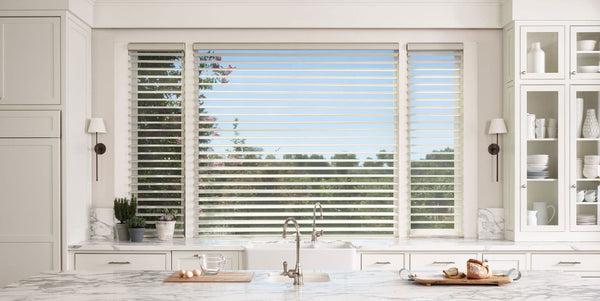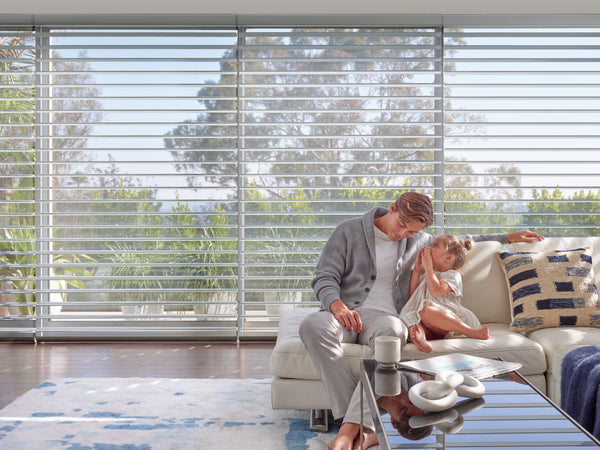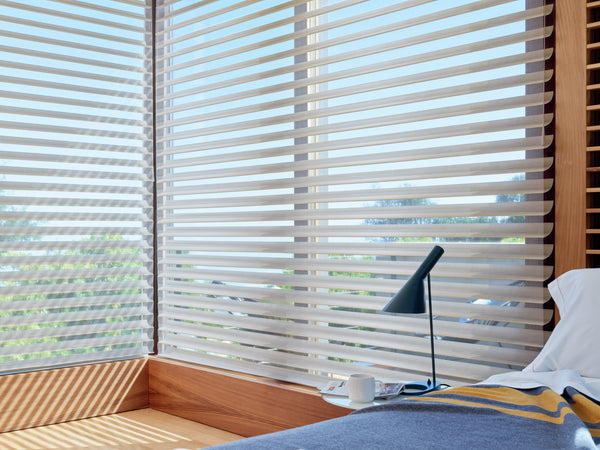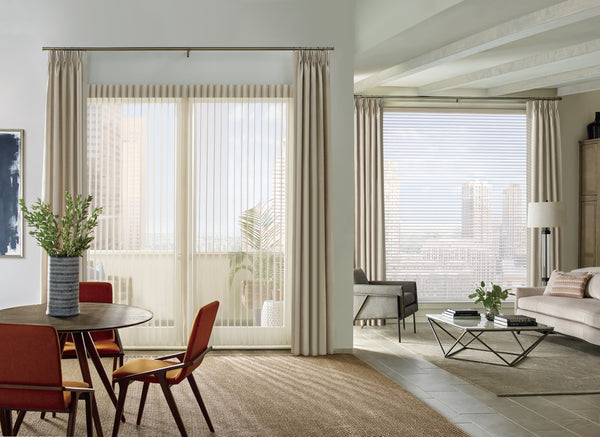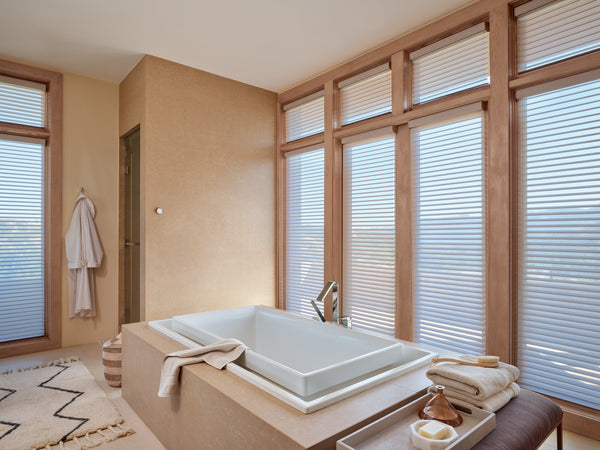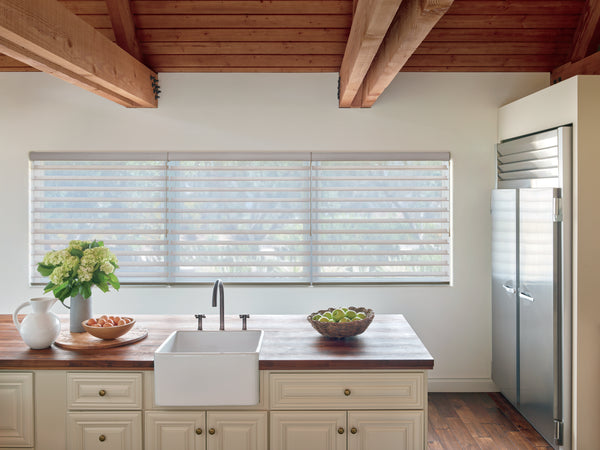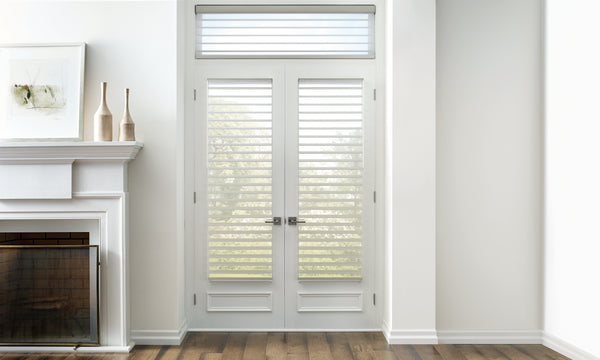 Compare
Silhouette® Window Shadings
By Hunter Douglas
For over 25 years, Silhouette® Window Shadings have been the leader in light diffusion with specially crafted fabrics that transform harsh sunlight into beautiful ambient light. With no cords or tapes, the sheer facings allow you to view through the vanes to the outside, while maintaining a discreet level of privacy. The brilliantly engineered shadings feature soft, adjustable S-shaped vanes that appear to be floating between two sheer fabrics. Simply tilt the vanes to achieve your desired level of light and privacy. Silhouette shadings diffuse strong incoming light and create a soft glow in your home. The white rear sheer obscures the view into your home, providing daytime privacy.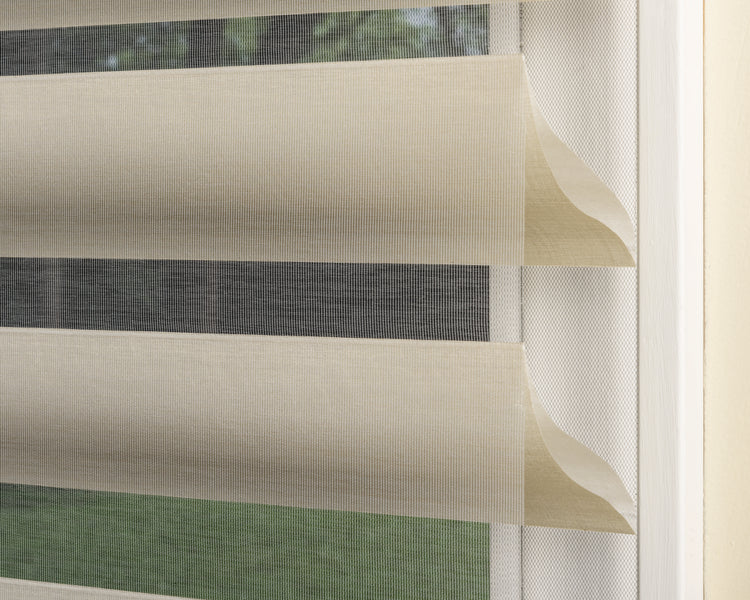 KEY FEATURES
Sunlight Where You Want It
The full movement of the double-layered vanes on Silhouette Halo™ Shadings let you redirect sunlight in a room, so it's precisely where you want it, making it easier to manage light throughout the day.
Increased View-Through
Silhouette ClearView® Shadings are made with a unique combination of front and back sheers that maximize your view to the outdoors.
Premium Design & Style
Explore the richness of texture and warmth offered by The Alustra® Collection of Silhouette, a thoughtfully curated suite of exclusive design-inspired fabrics, textures, colors and hardware created to meet the expectations of leading designers and discerning consumers who seek the best in design.
UV Protection
These beautiful sheer fabrics softly filter out brightness, glare and UV rays to protect your furniture and flooring from fading. Depending on your fabric choices, the shadings can filter up to 88% of the sun's harmful rays.
Privacy & Light Control
A white rear sheer obscures the view into your home, providing daytime privacy even when the vanes are open. To achieve your customized level of privacy and light control, simply tilt the vanes to your desired position.
Room Darkening
Silhouette Duolite® Shadings combine the light-diffusing benefits of a Silhouette shading with an independently operated roller shade nestled behind it for greater control over incoming light.
Your home has unique needs, which is why when you collaborate with one of our window-treatment specialists—they will work with you to ensure your design goals are met within your budget. Though there's no one-price-fits-all solution, each quote takes the following elements into consideration: actual window size, fabric/material and color selection, operating systems and any other additional design requirements.
Due to differences in screen resolutions, we cannot be responsible for variations between the actual product and your screen. Products are subject to variations in color, shade, size, surface texture and finish.