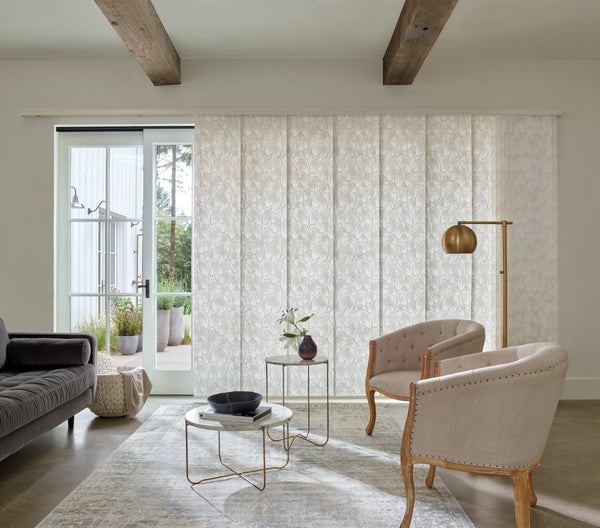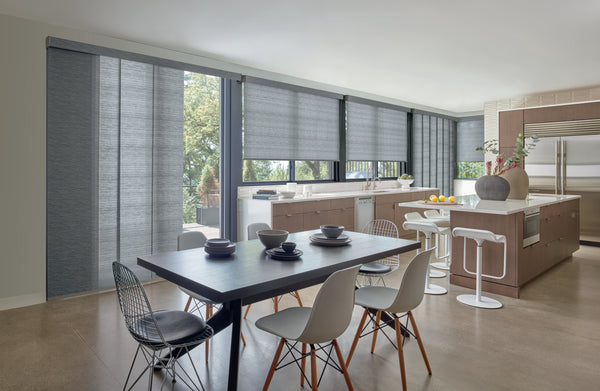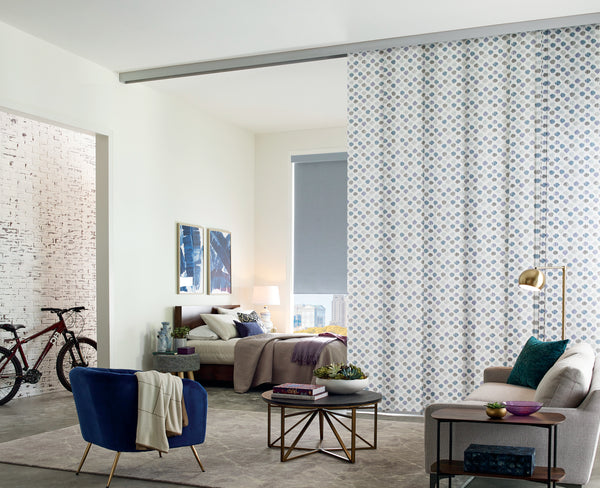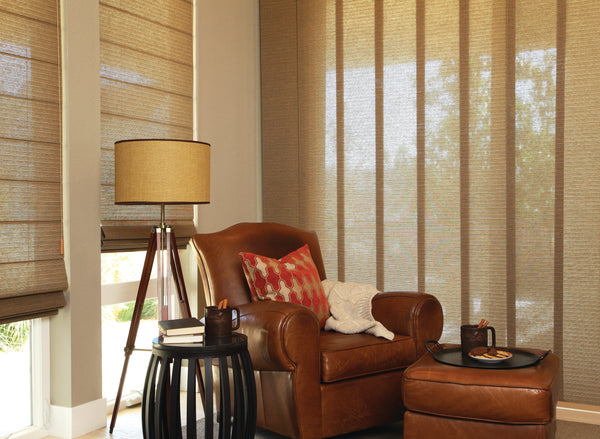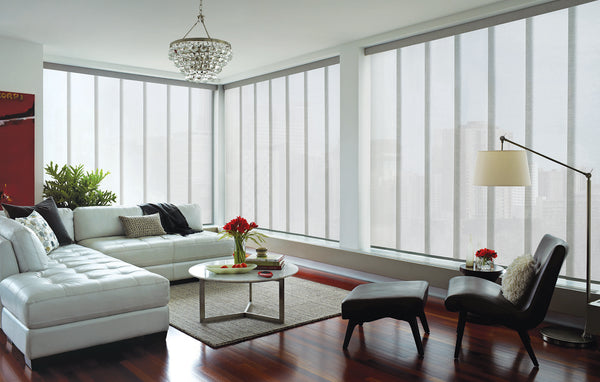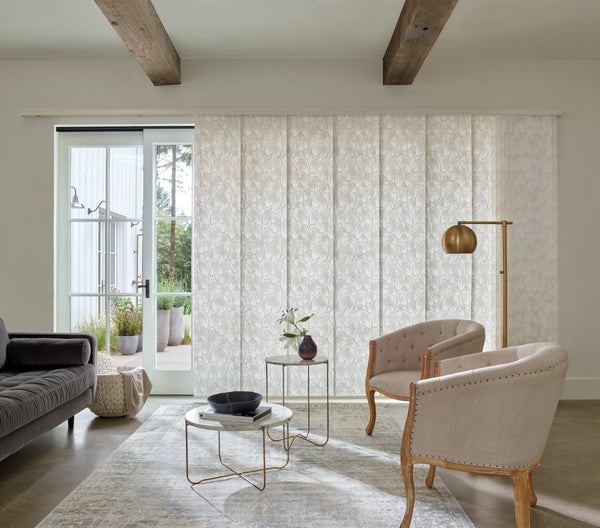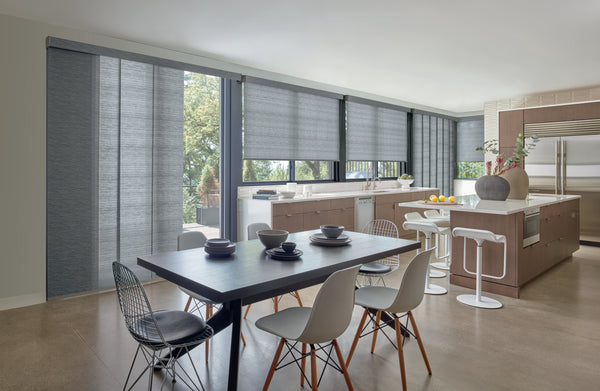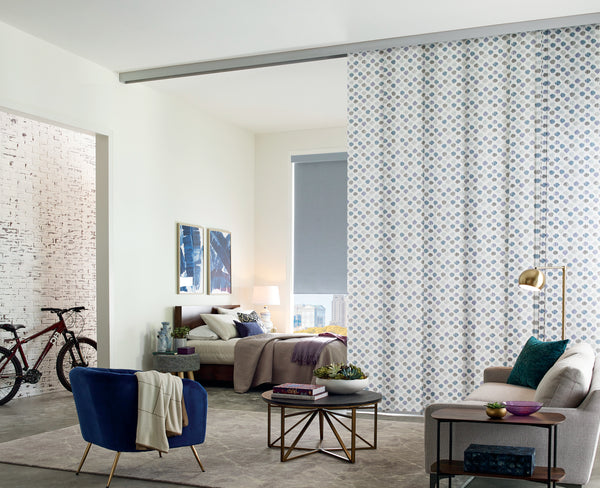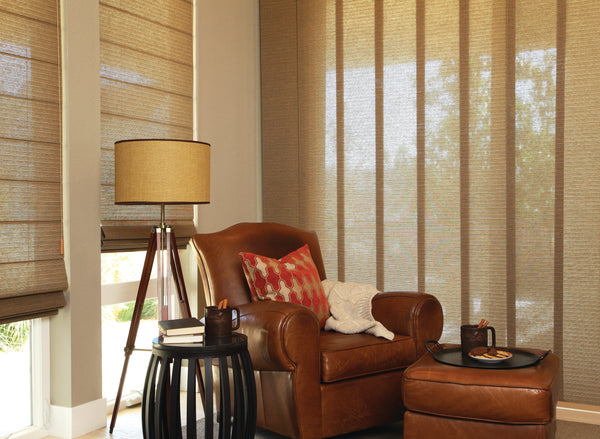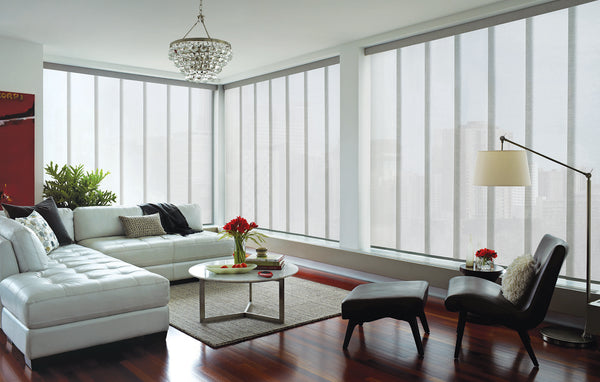 Compare
Skyline® Gliding Window Panels
By Hunter Douglas
Give an expansive set of windows the attention it deserves with Skyline® Gliding Window Panels. Designed for large—but also suitable for smaller—windows, these broad panels are a statement all on their own. Beyond being beautiful, this window treatment also doubles as a functional room divider. When open, the panels stack tightly and provide unobstructed views. Left closed, they display their rich fabric and texture.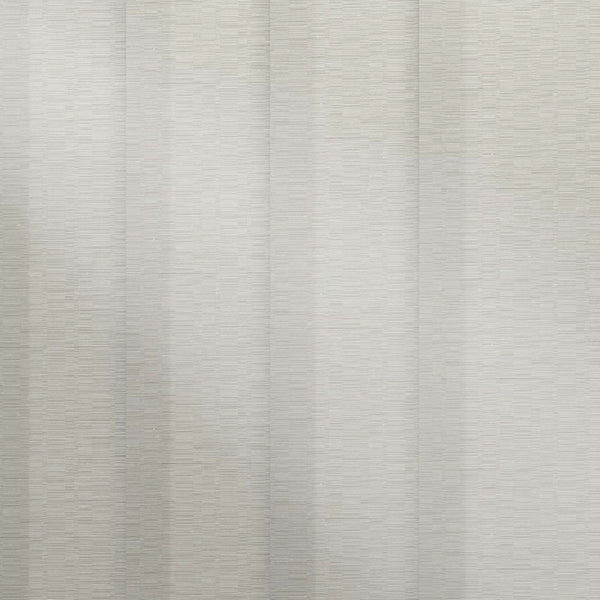 KEY FEATURES
Extensive Fabric Collection
Available in a variety of colors, textures, opacities and openness factors, and with over 600 colors to choose from, Skyline panels offer the largest fabric collection on the market.
Top Treatments
A fabric-wrapped cassette and fabric valance are available as top treatment options.
Smooth Operation
An interlocking bottom weight prevents panels from tangling and adds stability.
Proprietary Hardware
A patented two-channel track system lets an infinite number of panels attach to the slim 2 ½" headrail, allowing for minimal stackback and maximum view-through.
Your home has unique needs, which is why when you collaborate with one of our window-treatment specialists they will work with you to ensure your design goals are met within your budget. Though there's no one-price-fits-all solution, each quote takes the following elements into consideration: actual window size, fabric/material and color selection, operating systems and any other additional design requirements.
Due to differences in screen resolutions, we cannot be responsible for variations between the actual product and your screen. Products are subject to variations in color, shade, size, surface texture and finish.