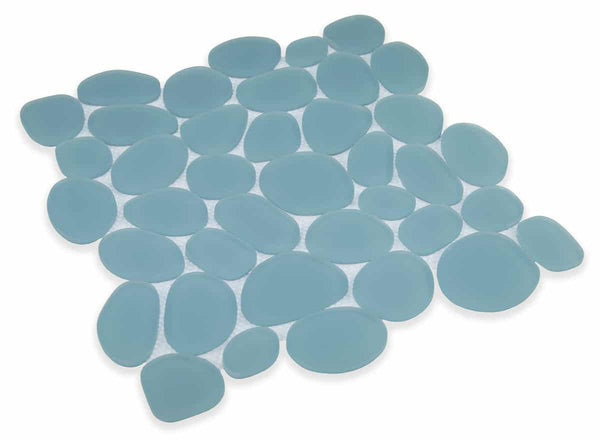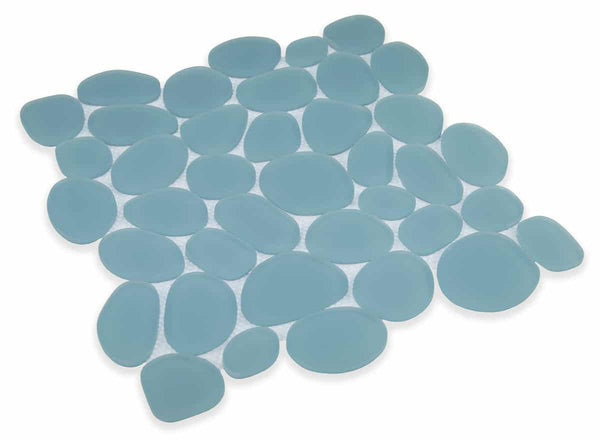 Compare
Spindrift Matte Pebble Glass
Azure
Glass pebbles interlock to create a flat surface with an soft satin finish. This tile mimics our classic Pebble designs, but with the brightness and additional color options provided by glass.
These hand-made products incorporate creases, wrinkles, waves, bubbles and other surface effects indicative of hand-made glass, all designed to capture light and enhance the final beauty of the project. Variation in color, shade, surface texture, size and minor edge irregularities (including occasional chipped sides/edges) are natural characteristics of all our products and should be expected. Samples and photos provided are representative, but may not indicate all variations of these characteristics.

Disclaimer: Due to the inherent nature of natural stone, products are subject to variation in color, pattern, etc. and may not appear exactly as you see on your screen.
Due to differences in screen resolutions, we cannot be responsible for variations between the actual product and your screen. Products are subject to variations in color, shade, size, surface texture and finish.